About us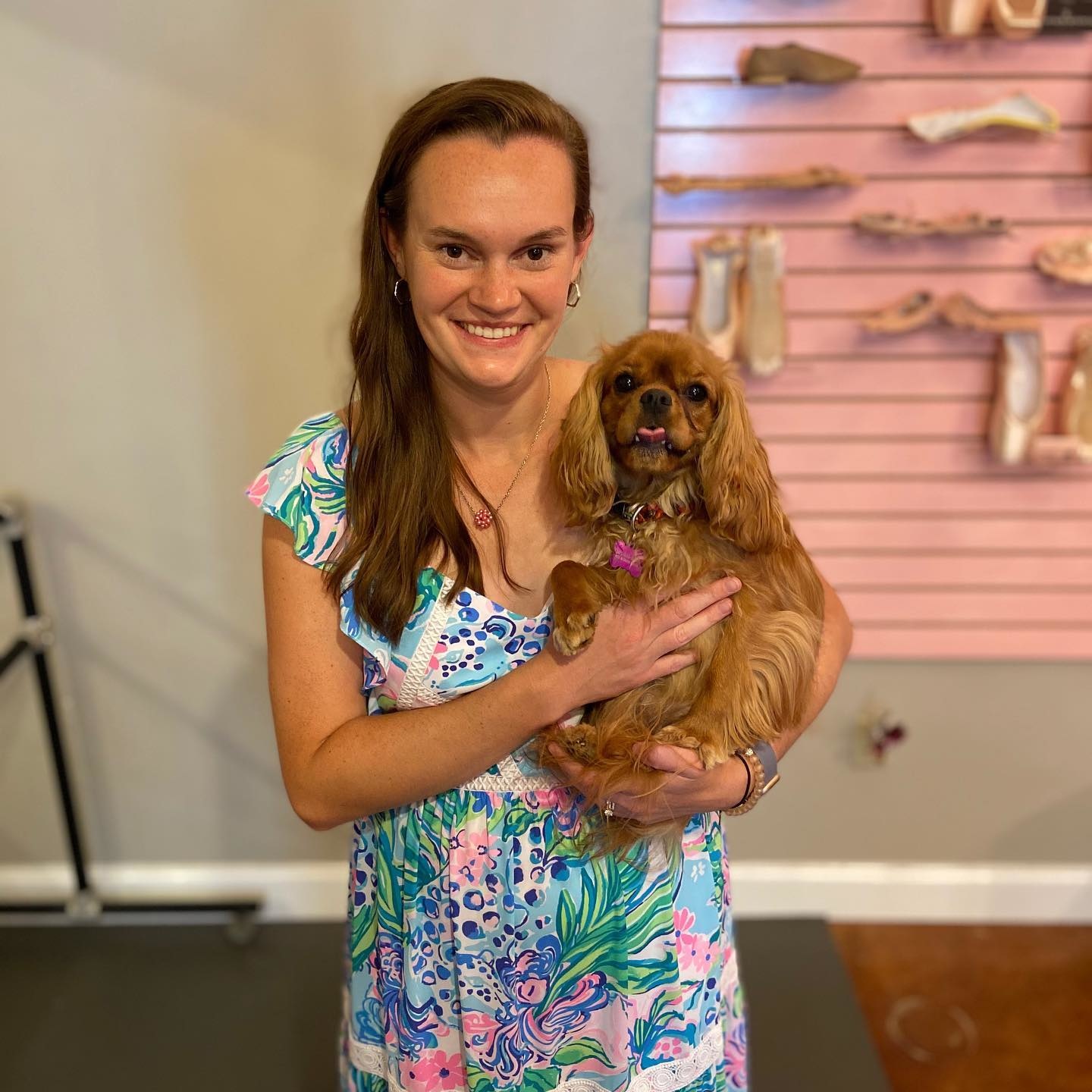 Our Story:
To The Pointe-Shoe Store was founded in 2020 by Hannah Grimes. Hannah's extensive ballet background and education/work experience prepared her to open her own business. After she earned her MBA from the University of Southern Mississippi her husband's career brought her to Tupelo, MS. Hannah continued to teach ballet, but realized there was a need for a full service dance store in the North MS community. So, To The Pointe was born. 
In addition to being an entrepreneur Hannah volunteers with the United States Tennis Association CTA board as Treasurer and is the Production Chairman of Distinguished Young Women of Lee County. She still teaches ballet and is the accountant for her husband's full time tennis academy.
To The Pointe-Shoe Store emphasizes on accurately fitting pointe shoes to promote healthy feet. You should leave the store feeling like Cinderella wearing glass slippers to the ball. Hannah is committed to making sure every customer leaves the store in a perfectly fitted shoe so they can dance with confidence. Top quality and excellent fitting items are essential to dancers, therefore Hannah is constantly searching for new styles to share with our customers.  Hannah danced and wore pointe shoes for many years so she has first-hand experience of how a shoe should not only look, but feel on the foot and function on the floor.  
Your dancers and purchases for them are important, therefore we want you to purchase items that will last and will fit your dancer properly. Hannah is also committed to the "Shop Local" movement and to providing her customers with quality service and style.
Location Information:
To The Pointe-Shoe Store is in Tupelo, MS. We service all of North MS and southern TN. We love meeting everyone who visits our boutique and we look forward to meeting you and your dancer!
Our Location:
1997 McCullough Blvd, Tupelo, MS 38801. We are attached to J. Britt Lighting. 
Store Hours:
Monday 11-5
Tuesday 11-5
Wednesday CLOSED
Thursday 11-5
Friday 11-5
Saturday 11-2
Pointe shoe fittings are by appointment only!
Check our Facebook/Instagram page for sales/promotions and daily updates. 
Please call/text us at 662-523-4610. Voicemails/texts are encouraged and returned as soon as possible.
Text/Call to book a pointe shoe appointment or you can book online! https://calendly.com/tothepointeshoestore
Our Mission:
To The Pointe-Shoe Store is a full service dance boutique specializing in pointe shoes in Tupelo, MS. To The Pointe also carries gymnastics and athletic apparel. 
Our inventory includes dance brands such as  Ballet Rosa, Bloch, Capezio, Danznmotion, Eurotard, Nikolay, Gaynor Minden, Lulli, Russian Pointe, SoDanca, Reflectionz, Energetiks, etc. in styles for toddlers through adults. Shoe selections for ballet, pointe, tap, jazz, musical theater, lyrical and beyond will be professionally fit by our trained team of current and former dancers. We pride ourselves on our product selection, informed and helpful staff, and passion for everything dance related!

We look forward to helping you with all of your dance needs!