---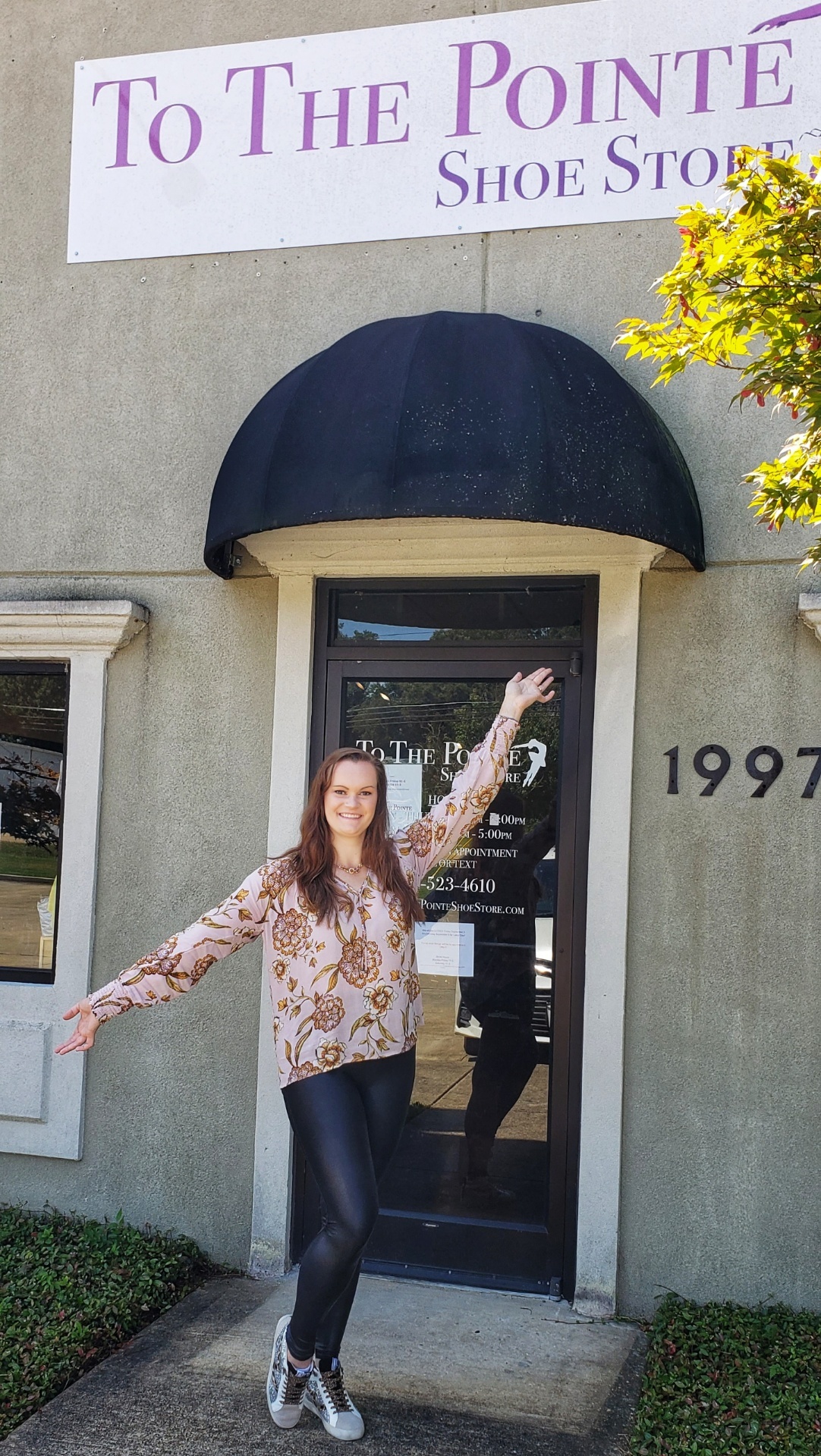 Welcome! To The Pointe-Shoe Store is a full service dance boutique specializing in pointe shoes in Tupelo, MS. We also carry gymnastics and athletic apparel. 
Location Information:
To The Pointe-Shoe Store is in Tupelo, MS. We service all of North MS. We love meeting everyone who visits our boutique and we look forward to meeting you and your dancer!
Our Location:
1997 McCullough Blvd, Tupelo, MS 38801. We are attached to J. Britt Lighting. 
Store Hours:
Monday-Friday 11AM-5PM Saturday 11AM-2PM
Check our Facebook/Instagram page for sales/promotions and daily updates. 
Please call/text us at 662-523-4610. Voicemails/texts are encouraged and returned as soon as possible.
Pointe Shoe Appointments
Appointment times are encouraged so staff can devote 100% attention to your fitting. Appointments can be made during or before/after store hours. To book an appointment you can text/call, email, or facebook/instagram us!
To The Pointe-Shoe Store Mobile:
is a mobile fitting service designed with instructors and students in mind. Students no longer need to drive an hour or more to receive a professional pointe shoe fitting from trained, knowledgeable, experienced fitters. To The Pointe-Shoe Store has an upstanding reputation for listening to concerns and fitting pointe shoes properly.
We've created a professional environment where teachers can be present for each of their students' fittings to share in the experience and provide information of the students' strengths and technique, whether it's a first time fitting or for an experienced dancer. We also prioritize the student's positive experience, making sure they leave their first pointe shoe fitting with the tools, knowledge and excitement to begin this new step in their dance journey.
Our fitters enjoy encouraging and connecting with the students on a professional and personal level, to help them find the perfect shoe and assist them throughout their dance career. It is so much more than just a fitting!
To learn more or see if we are in range to come to your studio, please email us at [email protected] or speak to Hannah at (662) 523-4610.